Ronda Coryell and Fabrizio Acquafresca presents:
DVD of C&R technique in Argentium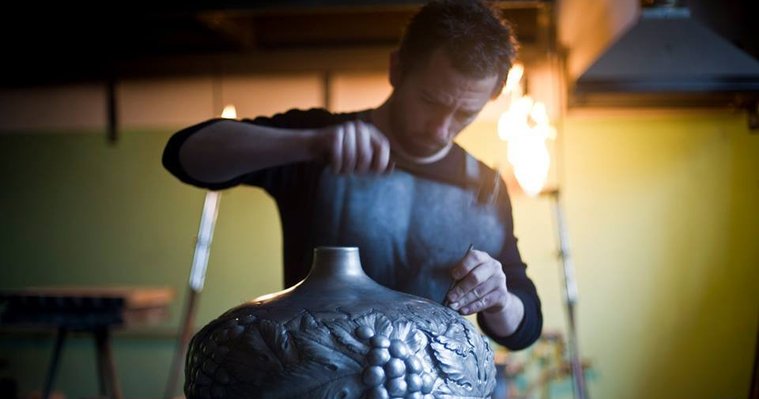 DVD CHASING REPOUSSE
with Argentium
In this two-disc set, Ronda Coryell will introduce you to her mentor, Il Maestro Fabrizio Acquafresca.
Follow amazing close-up demonstrations as Il Maestro shows how to do beginning through advanced Chasing & Repousse techniques and Ronda will show you how to make them into finished pieces:
- DRAGONFLY PENDANT
- BELT BUCKLE
- BRACELET
Ronda Coryell
One of the world's leading experts, in the use of Argentium Silver, is a certified master bench jeweler and internationally respected teacher and artist. Ronda has a number of videos on jewelry making and lectures and teaches worldwide.